UT - Wilson (CP)'s Web Page
Maine Coon / Mixed (medium coat) : : Male (neutered) : : Adult : : Large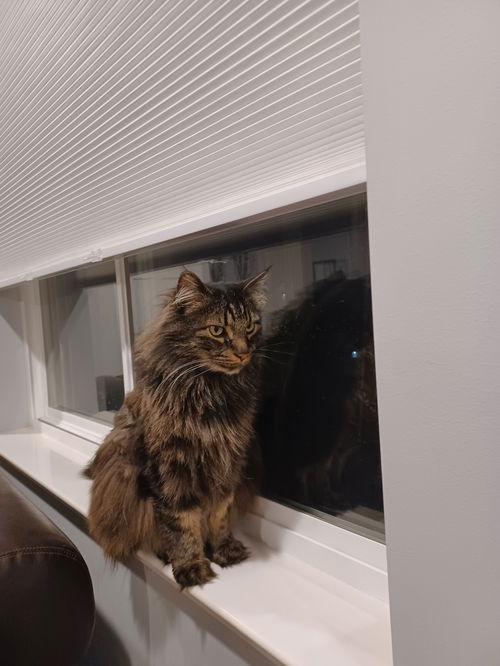 Please Note: This animal is listed as a courtesy to another organization. Please be sure to contact the foster/caretaker for more information about him.
5-6 yr old tabby Maine coon mix boy
About UT - Wilson (CP)

Status:

Adopted!

Species: Cat
General Color: Brown Tabby
Color: tabby / Tabby

Declawed: No
Housetrained: Yes
Owner Experience Needed: None
Reaction to New People: Friendly
Maine Coon Rescu e
cannot guarantee the parentage or breed of cats on this site.


**THIS IS A COURTESY POST**
THIS IS A COURTESY POST CAT WHO IS BEING CARED FOR BY OUR FRIENDS AT OTHER RESCUE GROUPS/SHELTERS, OR IS A PRIVATE PARTY NEEDING TO REHOME THEIR CAT. FOR INFORMATION ON THIS CAT, PLEASE DIRECTLY CONTACT THE PERSON NAMED BELOW.

Wilson is a 5-6 yr old brown tabby Maine coon mix boy. He is very bossy but loves to be with his people all the time. Also loves to go outside.
He gets along with cats but not dogs. He needs another home because his owner did not want him.
Adoption in Utah preferred.

For more information, please contact Ky at kysmithee60@gmail.com.
DOB (approx): about 5-6 yr old .
Location: Tremonton UT 84337.
Available for Adoption: NOW !
More about UT - Wilson (CP)
Is Not Good with Dogs
,
Good with Cats
,
Good with Older/Considerate Kids Only
,
Good with Adults
,
Likes to be in your lap
,
Affectionate
,
Intelligent
If you cannot adopt at this time, will you please consider a donation to Maine Coon Rescue so we may continue to locate, rescue, provide veterinary care, transport, foster, and facilitate adoptions for our beloved Maine Coon and Maine Coon Mixes?